Last updated on December 6th, 2020 at 08:59 pm
Today, I lost one of my puppy tooth, and mum caught it on camera! I have been gradually losing my puppy teeth.
Ouch? No. Losing the tooth was not that painful. The tooth came off easily. I have lost a bunch of teeth. I guess I am now getting used to losing teeth.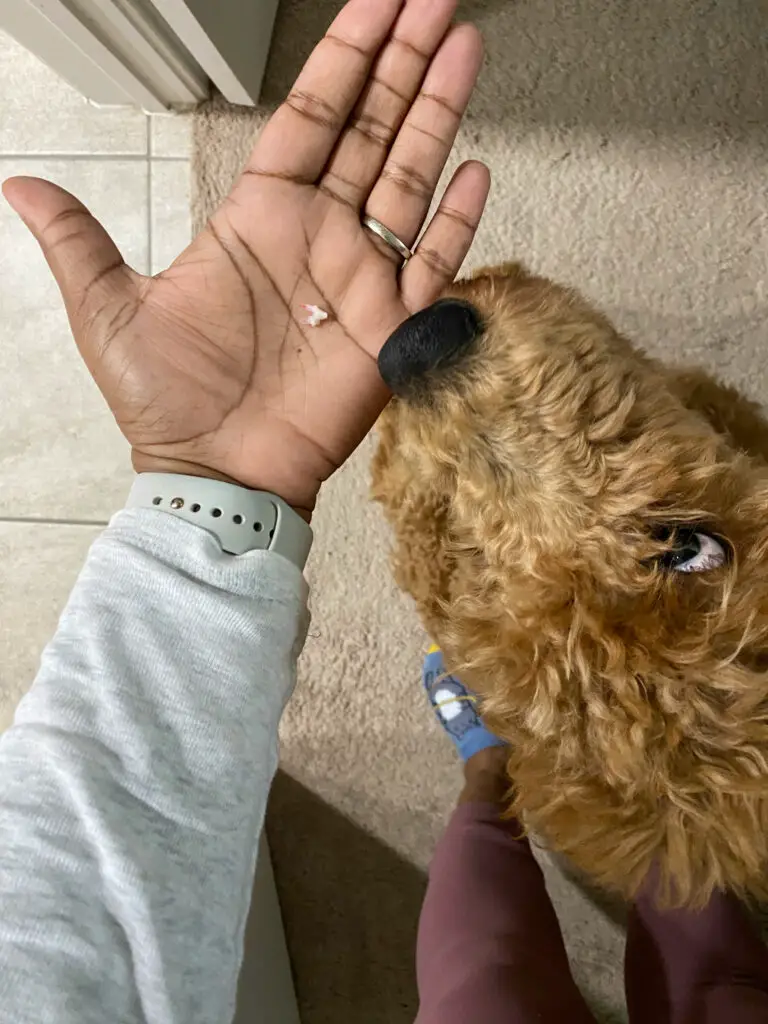 `Mama, I`m a Big Girl Now` 𝅘𝅥𝅮 𝅘𝅥𝅮